A room of one's own. That's what every writer needs, isn't it? I thought it was. In some ways I still do. There's nothing I love more than sneaking off into one of my "writing spots" and luxuriating over a few thousand words. But the reality is that, quite often, writing in a designated spot is more of a dream than a reality. Most days, I write at Starbuck's after I drop my son off at his preschool, which is thirty minutes from our house. And I never leave home without my laptop in case an impromptu nap affords me a few minutes. And, of course, there are those snippets of writing on the couch during Sesame Street. (Which is unutterably brilliant, by the way. If you haven't watched Sesame Street in a while, you really should!)
When my husband and I bought the house we live in now, I wasn't a writer. Well, I mean, I was a writer, of course. That just wasn't my job. So I filled all our rooms with furniture and decorated them exactly to my liking. A year later when I decided to become a writer for real, I felt strongly that I needed my own little spot in which to do that.
And so, this dark, dingy, green-carpeted attic room was my best shot. (It really was this dark… Horrible!)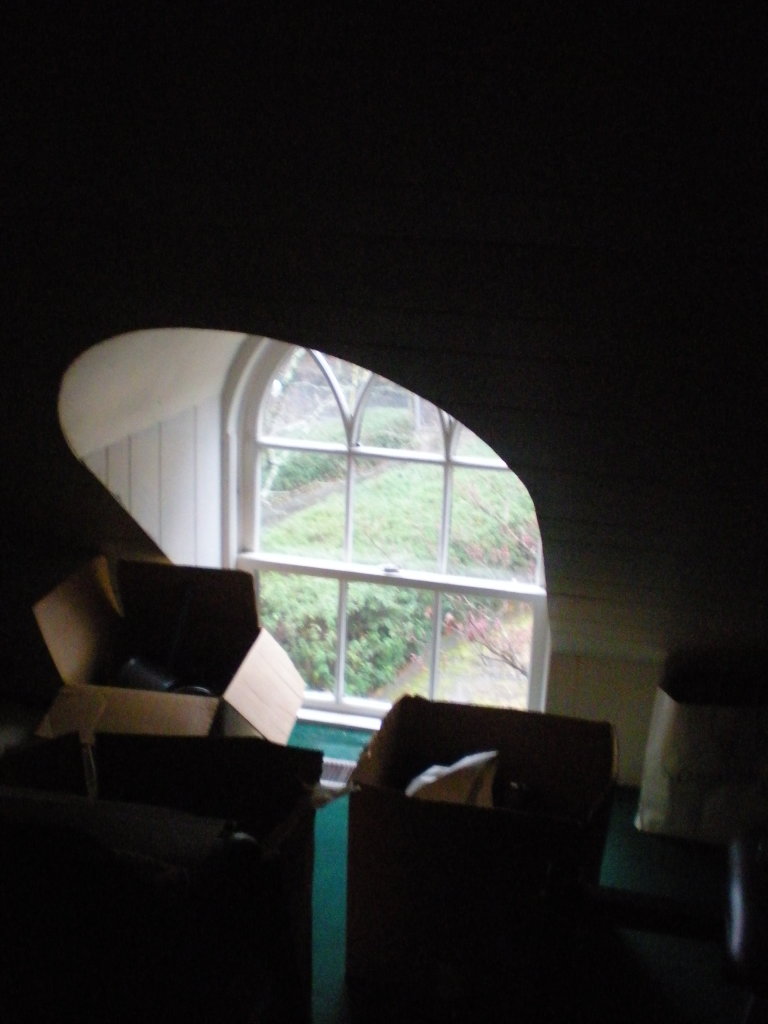 A little paint, a little refinishing of the hardwoods that, mercifully, lived underneath that musty indoor-outdoor carpet, and I had a room of my own, my "happy place" where I could sneak off and write until my heart was content—or until the babysitter had to leave!
Right after our son was born, we were fortunate to find an extremely neglected home in our favorite beach town, on our favorite street. No one in the past ten years had been brave enough to tackle the project. But, when I saw this bright and beautiful bedroom, by far the least dilapidated part of the home, I fell in love right away. And I could see myself, on summer days, sitting at a desk perched in the window, admiring the water view out the window.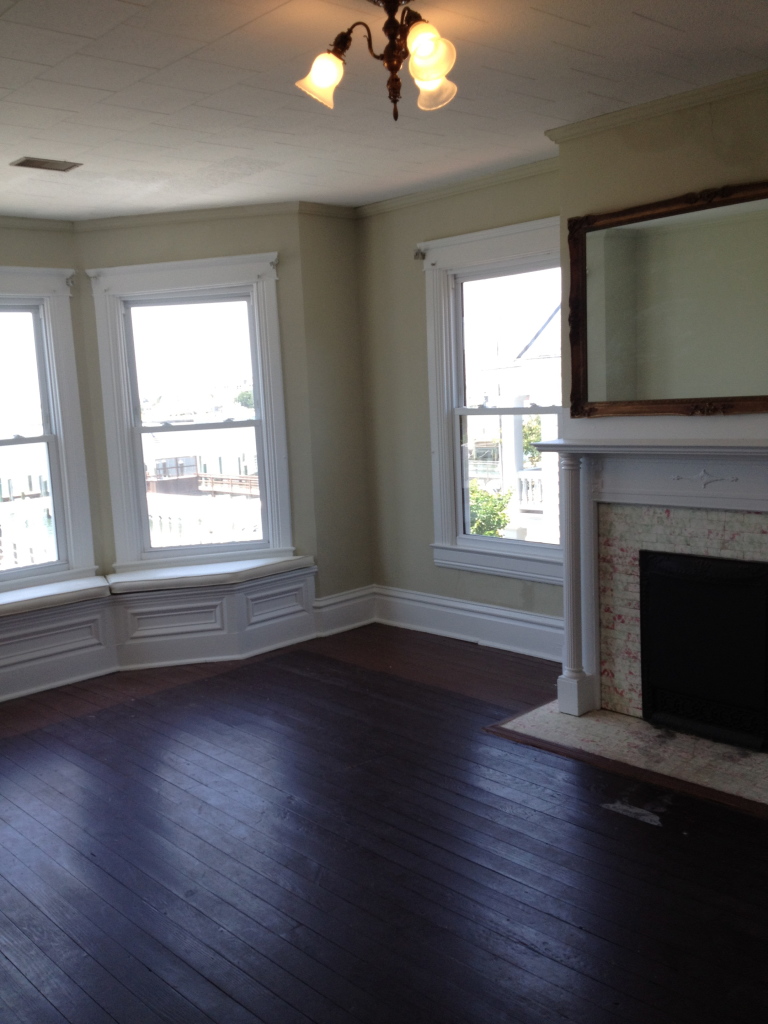 I'm happy to say that, right now, as I type this, I am sitting at this very desk, the sun pouring through the windows, admiring the water view. Of course, it isn't quite the silent haven I had imagined. Instead, my three-year-old is talking incessantly and kicking a Spider Man ball around the room, occasionally knocking the ball precariously near the can of sparkling water beside my laptop.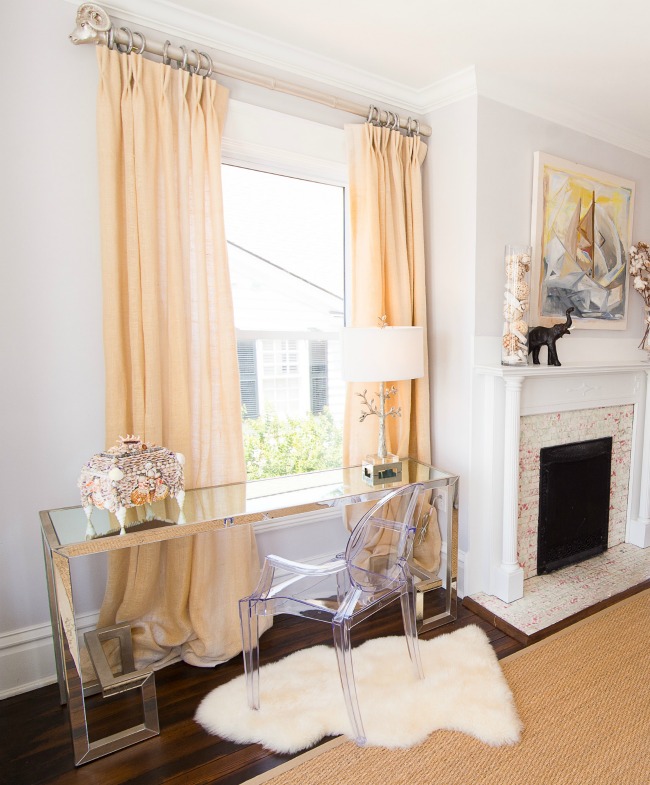 So, no, maybe this isn't how I had pictured my days as a writer when I first saw this corner. But, well, sometimes the best things in life are the most unexpected. I've worked hard to win these writing spots for myself, to create inspirational places that make me feel creative. But, as my son giggles in my ear beside me, I realize something, yet another lesson of the millions that I've learned since becoming a mother : A room of one's own is highly overrated.
Kristy Woodson Harvey holds a degree in journalism and mass communications from the University of North Carolina at Chapel Hill and a master's in English from East Carolina University. She writes about interior design and loves connecting with readers. She lives in North Carolina with her husband and three-year-old son. Dear Carolina is her first novel.
Latest posts by Kristen, Shelf Pleasure (see all)